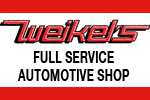 1907 W. Lincoln Highway
Langhorne, PA 19047
215-752 9260
Weikel's Full Service Automotive Shop
Only $29.95 for Pa. State Inspection and Emissions
Free Brake Inspection
$5 Off Any Oil Change
$15 Off Purchase of Any 2 New Tires or $30 off Purchase of 4 New Tires
Limit one per visit
Must present paper coupon
Not to be combined with other offers
Expires Jun 30, 2017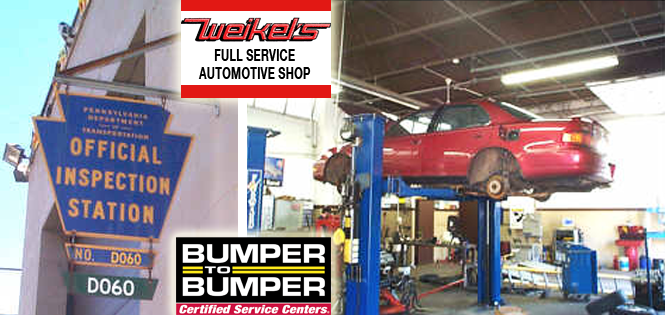 Weikel's Full Service Automotive Shop
-Only $29.95 for Pa. State Inspection and Emissions
-Free Brake Inspection
-$5 Off Any Oil Change
-$15 Off Purchase of Any 2 New Tires or $30 off Purchase of 4 New Tires
Treat your vehicle right by getting it serviced at Weikel's Full Service Automotive Shop in Langhorne, PA.
Weikel's is family-owned and operated by Sally and Steve Weikel, who have been taking care of vehicles in your neighborhood since 1994. Steve is an ASE certified master technician, and he will oversee your service with a well-trained eye. Weikel's is also an Official Inspection Station for the PA Dept. of Transportation, so you can rest assured that all your testing is done professionally. Service is their specialty, and Weikel's would like to prove themselves to be your best auto repair shop choice in the area.
So treat your car right – grab one of these deals and call Weikel's Full Service Automotive Shop!
-Only $29.95 for Pa. State Inspection and Emissions
-Free Brake Inspection
-$5 Off Any Oil Change
-$15 Off Purchase of Any 2 New Tires or $30 off Purchase of 4 New Tires
Viewed 1,369 times
Weikel's Full Service Automotive Shop
1907 W. Lincoln Highway
Langhorne, PA 19047