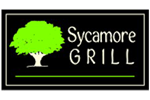 255 North Sycamore Street
Newtown PA 18940

215-968-6326
Sycamore Grill
$5 Off and Lunch or Dinner Check of $20 or more or
$10 Off any Lunch or Dinner Check of $50 or more
Valid only for parties of 2 or more
Not valid with other offers or daily specials
Limit one per visit
Must present paper coupon
Expires Nov 30, 2019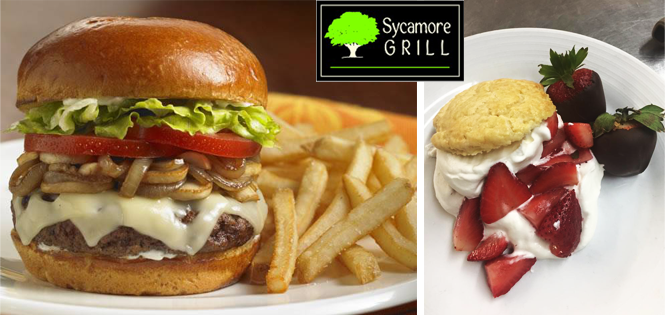 Sycamore Grill
$5 Off and Lunch or Dinner Check of $20 or more or
$10 Off any Lunch or Dinner Check of $50 or more
Bucks County's destination for a wonderful dining experience is Sycamore Grill in quaint Newtown, PA. They offer classic yet updated American Cuisine with a social atmosphere and lively bar.
Happy Hour: Monday-Wednesday 4:00-6:00PM 50% Off Select Appetizers, 50% Off All Beer, Wine and Mixed Drinks. Thursday-Friday 4:30-6:30PM, Saturday 3-5PM Food and Drink Specials. 
Sunday 7:00-9:00 50% Off 
Select 
Appetizers, All Beer, Wine and Mixed Drinks!
Tuesdays Burger Special Choose Your Favorite Burger and Draft Beer $10
Thursdays Kid Eat Free off the Childrens Menu
Sycamore Grill has a fabulous outside patio for dining and accessible parking. Lunch includes soups, appetizers, salads, steak sandwiches, a grilled Reuben, crab cakes, pasta and more. Sycamore Grill is perfect for locals who want to get out of the office for a quick, tasty lunch. Dinner includes main courses like filet mignon, fresh seafood of seared salmon, crab cakes & more, chicken and pasta. The bar has a cozy pub-like atmosphere and a great Happy Hour, which features food & drink specials, Monday – Friday 4:30-6:30PM and Saturday 3:00-5:00PM. Come in for burger and beer night on Tuesdays! Want to bring the whole family? Sycamore Grill even has a children's menu. Bring your buddies and come chill at Sycamore Grill!
Click here to view Weekly Chef Specials
Click here to view Live Music Schedule
$5 Off and Lunch or Dinner Check of $20 or more or
$10 Off any Lunch or Dinner Check of $50 or more
Viewed 27,496 times
Sycamore Grill
255 North Sycamore Street
Newtown PA 18940