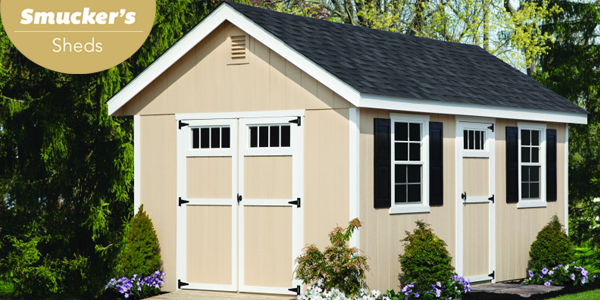 Smucker's Sheds Newtown Farmer's Market
$50 Off the Purchase of Any Shed
The Newtown Farmer's Market's Pennsylvania Dutch vendors are known for their superior products. Smucker's Sheds has sturdily built structures that will reliably shelter your yard equipment or vehicles for many years to come, for the right price.
Quality Built Wood and Vinyl Storage Sheds:
• Dutch style
• Quaker style
• A-Frame style
• Heavy Duty style
• Versatile style
• Run-in Sheds
• Garages (single & double wide)
• Victorian style
Remember, the Newtown Farmer's Market is only open Thursday 9–6, Friday 9–7 and Saturday 9–4, so plan ahead!
Location:
Newtown Farmer's Market
Village at Newtown South
Newtown, PA 18940
267-757-0944 or 717-475-5176
Viewed 1,620 times
Smucker's Sheds Newtown Farmer's Market
Village at Newtown South
Newtown, PA 18940
267-757-0944 or 717-475-5176