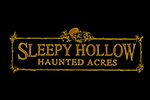 Sleepy Hollow Haunted Acres
881 Highland Road
Newtown, PA 18940
215-860-6855
Sleepy Hollow Haunted Acres Coupon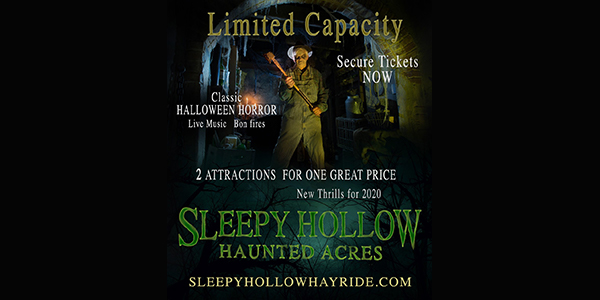 Sleepy Hollow Haunted Acres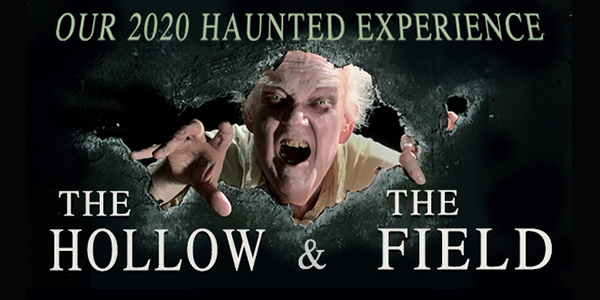 Sleepy Hollow Haunted Acres Opens Sept 26th!
Order tickets NOW for an amazing haunted experience featuring two walk-through attractions plus our usual bonfires and live entertainment.
Dare to enter the gates of THE FIELD and wander through the ruins of a bewitched village haunted by ghosts of the outcasts and outlaws that lived there in the 1800's. The path continues through the deserted section of the farm no longer in use after the tragic events of the past. Plenty of new frights for 2020.
Journey through "THE HOLLOW" a new experience for 2020 takes you deep into the winding crypts and catacombs that lie beneath the manor. An expansive cemetery and dark woods provide bone-chilling frights at every turn.
Open:
Saturday Sept. 26
Weekends in October: 2 & 3, 9-10-11, 16-17-18, 23-24-25, and Thurs. 29- 30-31
Ticket Information:
Tickets for the haunted experience which includes The Hollow, The Field, Bonfires and live entertainment are $24.00 per person.  On Saturday October 10th, 17th, and 24th tickets are $28.00
$2.00 for parking benefits farm preservation.
Online time ticketing: https://sleepyhollowhayride.ticketmob.com/shows.cfm                        This year we are selling a limited number of tickets for each half hour to maintain a SAFE CAPACITY and ELIMINATE LONG WAIT TIMES. Once tickets for each time slot are sold out, they will not be available at the ticket booth.
You must ORDER TICKETS ONLINE TO GUARANTEE ENTRY.    https://sleepyhollowhayride.ticketmob.com/calendar.cfm
Come celebrate the Halloween season with classic horror in an environment that has been prepared for your health and safety. https://sleepyhollowhayride.com
PERFECT FOR 2020.  Outdoors is a safer way to gather with friends and family.  Our attractions are primarily OUTDOORS with MASKS REQUIRED.  We have arranged for actors and patrons to MAINTAIN DISTANCE.  High touch surfaces are regularly SANITIZED and we HEALTH SCREEN our staff and actors.
Details of our health safety plan is on our website.
ORDER TICKETS NOW TO GET YOUR PICK OF DATE and TIME.
https://sleepyhollowhayride.ticketmob.com/calendar.cfm
Viewed 734 times
Sleepy Hollow Haunted Acres
881 Highland Road
Newtown, PA 18940