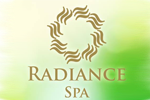 2600 York Rd.
Bucks Club (2nd floor)
Jamison, PA 18929
(215) 343-0350 ext. 6
Radiance Spa
$30 Off Any Massage or Body Treatment of Your Choice
$30 Off Triple Hydration Oxygen Facial
$65 Microdermabrasion Facial – Save $50
$99 Rejuvenating, Customized Facial Peel – Save $30
Chiropractic Services – FREE 1st visit - Includes evaluation, adjustment and nutritional counseling
Acupuncture – FREE 1st visit - Initial evaluation with consultation
Not valid with other offers
Limit one per visit
Must present paper coupon
Expires Apr 30, 2017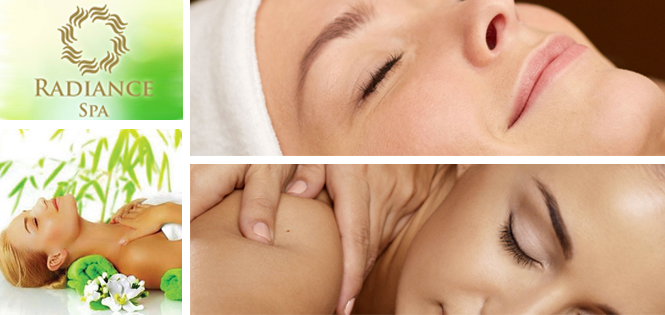 Radiance Spa
Radiance Spa
Look and feel your best with Radiance Spa's winter specials.
$30 Off Any Massage or Body Treatment of Your Choice 
$30 Off Triple Hydration Oxygen Facial – click here
$65 Microdermabrasion Facial – Save $50
$99 Rejuvenating, Customized Facial Peel – Save $30
Chiropractic Services – FREE 1st visit – Includes evaluation, adjustment and nutritional counseling
Acupuncture – FREE 1st visit – Initial evaluation with consultation
Fine Print:
Not valid with other offers
Limit one per visit
Expires 3-31-2017
Must present paper coupon
Located in the heart of Bucks County, Radiance Spa is your retreat from the chaos and stress of daily routines.  Our friendly and professional staff are here to make you feel relaxed and refreshed.  We offer a wide variety of beautifying facials, therapeutic massages and body treatments, as well as waxing and makeup services.  Pamper, rejuvenate and refresh yourself this winter at Radiance Spa!
Our wellness services include Chiropractic Services, Meridian Therapy (electrical Acupressure), NAET Allergy Elimination, NET-Neuro Emotional Technique, NRT-Nutritional Response Testing and Individualized Nutritional Programs with Whole Food Supplements, Functional Medicine for digestive and hormonal problems.  Most major medical insurance plans accepted.
We also offer Acupuncture, the ancient healing technique that helps relieve pain, stress and many other chronic health issues.
Spa Packages – Escape from your daily routine and indulge in our rejuvenating treatments. Click here to explore the variety of Spa Packages and if you don't see what you like they can always help you to create an individualized package.
Spa Parties are Special– for birthday parties, bachelorette parties, or just getting together with a few friends.   Complimentary light refreshments are provided.
Memberships – enjoy greater savings with Radiance Spa Membership. Regular massage and facial treatments have proven beneficial health results. Now you can enjoy luxurious spa experience at a fraction of regular pricing. 
Membership Benefits:
– One FREE 60 minute Swedish Massage OR Radiance Signature Facial per month – save $35!
– 10% off additional massages, facials and body treatments during the month
– 10% off all retail products
– Talented therapists who meet the highest standards of training
– Essential aromatherapy oils included with all treatments
– Peace of mind – unused free service rolls over
– Membership is non-transferable, must sign up for 6 month minimum
– Click here for additional membership information
$30 Off Any Massage or Body Treatment of Your Choice
$30 Off Triple Hydration Oxygen Facial – click here
$65 Microdermabrasion Facial – Save $50
$99 Rejuvenating, Customized Facial Peel – Save $30 
Chiropractic Services – FREE 1st visit – Includes evaluation, adjustment and nutritional counseling 
Acupuncture – FREE 1st visit  – Initial evaluation with consultation
Viewed 604 times
Radiance Spa
2600 York Rd.
Bucks Club (2nd floor)
Jamison, PA 18929