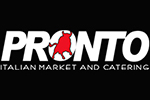 24 North Main Street
Doylestown, PA 18901
215-340-1101
Pronto Italian Market and Restaurant
25% off Any Purchase Dine in or Takeout
Dine in or takeout
Limit one per visit
Not to be combined with other offers
Expires Jun 30, 2019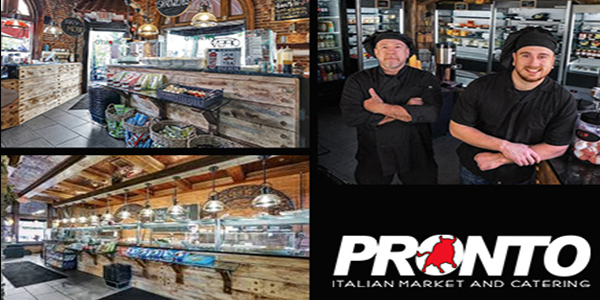 Pronto Italian Market and Restaurant
25% off Any Purchase Dine in or Takeout at Pronto Italian Market and Restaurant
NOW A SIT DOWN RESTAURANT!
Whether you're in a car or on the sidewalk, you're bound to notice a sparkling new addition to the lineup of established storefronts along the main drag of Doylestown's bustling borough. The sign on the door reads "Pronto Italian Market and Restaurant" and once customers step inside, they're likely to find a culinary experience of a much different sort.
Pronto—which means "ready" in Italian—is the living embodiment of the term disruptor; the market aims to be a completely unique entity, filling needs that had previously gone unaddressed.
Everything at Pronto is made fresh daily, right down to the sauces, the soups, and the dough for our pizza." In other words, Pronto has cornered the market, so to speak, on lovingly prepared fare of the highest quality designed to maximize value and convenience for each customer who walks through the door.
Some of their delicious entrees include:
Pescatore
Eggplant Risotto
Lobster Tail
Broiled Shrimp & Scallops
Homemade Parpadella Pasta
New Zealand Lamb Rack
Pasta Specials
Ribeye Steak
Chicken Milanese
Cape Cod Bucket – includes lobster, clams, mussels, scallops, snow crab, peel and eat shrimp and king crab leg
COMPLETE CATERING AVAILABLE!
Viewed 4,137 times
Pronto Italian Market and Restaurant
24 North Main Street
Doylestown, PA 18901