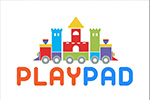 Playpad
860 Town Center Drive
Langhorne, PA 19047
267-568-2348
Playpad Coupon
$10 Off your First one hour visit or

$20 Off your First 2 hour visit or

$50 Off your First time Birthday Party
Terms & Conditions:
Not valid with other offers
Limit one per family
Expires Mar 31, 2021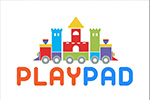 Playpad
Grand Opening of Playpad!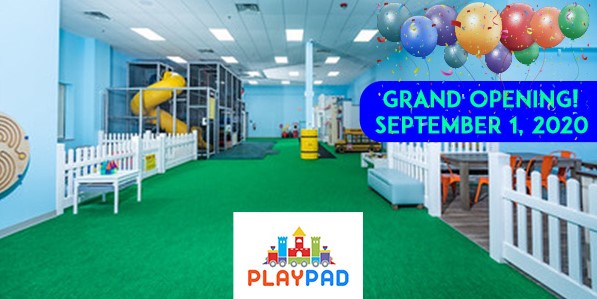 Playpad is an indoor play area designed for children 0-8 years old. It is their mission to provide a safe, clean, friendly, and interactive environment for children to learn through play.
Children can develop their imagination and cognitive skills at "My Town". It has an ice cream parlor, animal hospital, supermarket, and an interactive gas pump. Children can improve their fine and gross motor skills by exploring the multi level indoor playground. In addition, social building skills are encouraged by building together with a diverse selection of toys such as trains, blocks, and ride ons.
Playpad caters to children of all needs with a designated baby/toddler area, and special needs and sensory toys. Their sensory room provides an all-inclusive play experience, with a bubble tube, crash pad, projections, sensory swing, infinity wall mirror, LED illuminator, and more. The sensory room is also available for private rental.
Parental supervision is required at all times. No drop off allowed at any time. Parents can relax and enjoy free WIFI while watching their children play. Healthy snacks, water, juice, and coffee are available for purchase.
Playpad is an open concept building with 360 degree view of all play area from within main playroom. Bathrooms are located on the premises with infant changing areas. We also have a nursing room. Outside food and drink is allowed, however we are a nut free facility. Playpad is equipped with a full refrigerator for customer use.
It is Playpad's mission to provide a fun indoor alternative to playground play, but to also serve as a location where parents can be together to share experiences. We forsee Playpad to be a meeting ground for parents clubs and educational classes such as music, story time, mommy and me yoga, and social skills. We will offer themed craft and event days for children and parents to participate in.
Playpad also has a private classroom available for rent. Perfect space for learning pods and homeschool groups.
All parents must sign a liability waiver for each child before entering open play or attending a birthday party. Birthday parties still require parental supervision.
Playpad will be open to the public for open play Monday-Friday 9:00 – 5:30. Weekends are open to the public from 9:00 – 11:00. Afternoon hours are reserved for private birthday parties.
Playpad will offer private birthday parties on Saturdays and Sundays. Birthday party packages vary from use of facility, private use of facility, pizza for children, craft, paper goods, decorations, party favor for each child, and 2 party hosts. We partner with Party Fair in Newtown for party supplies, upgrades available.
COVID-19 UPDATE
Due to COVID-19 our policies have changed. Here is what you can expect when planning a visit:
-Private play groups for up to 20 people (children and adults included) for 1 or 2 hour time blocks
perfect for private play dates, learning pods, homeschooling groups
-Reservations required in advance
– waiver must be signed by all guests
-Temperature checks will be given to every guest upon entry, anyone with a temperature of 100.4 will be asked to come play another day
-masks will be required of anyone over the age of 2 years old
-High touch surfaces and the entire facility will be cleaned during and between private play sessions.
-safety is of the utmost importance to us, we are following CDC guidelines and will ensure a safe and fun play time!
$10 Off your First one hour visit or
$20 Off your First 2 hour visit or
$50 Off your First time Birthday Party
Viewed 3,185 times
Playpad
860 Town Center Drive
Langhorne, PA 19047