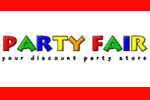 Village at Newtown Shopping Center
2855 South Eagle Road
Newtown, PA 18940
215-968-8805
Party Fair Newtown
$2 off any purchase of $10 or more or
$5 off any purchase of $25 or more or
$10 off any purchase of $50 or more
Expires Oct 31, 2018
Not valid on balloon deliveries
Not to be combined with any other offers or % off merchandise
Limit one per visit
Must present paper coupon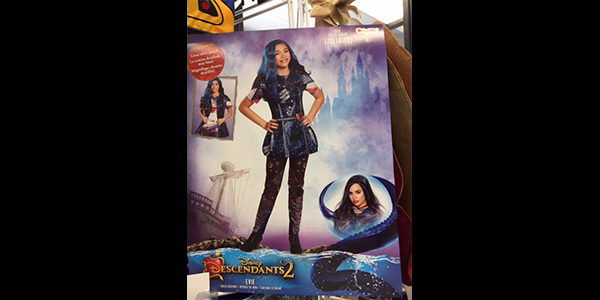 Party Fair Newtown
$2 off any purchase of $10 or more or
$5 off any purchase of $25 or more or
$10 off any purchase of $50 or more
Fall and Halloween are upon us! You can put more spooky flair in your Halloween horror house when you visit Party Fair in Newtown, PA! Get ready for all of your occasions with Party Fair – your one stop shop for all of your event needs!
HALLOWEEN HEADQARTERS
25% OFF ALL HALLOWEEN COSTUMES
Largest Selection of Halloween Costumes for Children, Adults and Pets
Halloween  Decorations, Props, Electronics, Toys, Pumpkin Carving Supplies, Toys and Balloons
Largest Selection of Children's Birthday Party Themed Paper Goods.
• Large supplier of all your party needs, including paper goods, costumes, balloons, party favors, and seasonal merchandise
• The largest selection of Balloons for Birthdays, Bridal Showers, Baby Showers, Birthdays, Holidays and so much more
• Candy Buffet Section to add color and sweetness to any party
• Hours: Mon.–Fri. 9:30 am–9 pm, Sat. 9:30 am–8:00 pm, Sun. 10 am–5 pm
Balloon deliveries available!
Your guests will be dazzled with your decorations, when you grab one of these deals and stock up at Party Fair!
$2 off any purchase of $10 or more or
$5 off any purchase of $25 or more or
$10 off any purchase of $50 or more
Viewed 19,164 times
Party Fair Newtown
Village at Newtown Shopping Center
2855 South Eagle Road
Newtown, PA 18940