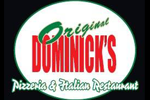 1045 2nd Street Pike
Richboro, PA 18954
In the Richboro Plaza (the same plaza as Shop N Bag)
215-396-1950
Original Dominick's Pizza – Richboro
$3 off any Large Pizza (excludes Fridays) Take Out Only or
$3 off any check of $15 or more (Dine In Only) Excludes Fridays or
$5 off any check of $30 or more (Dine in only) Excludes Fridays or
Monday Tuesday and Wednesday only: Buy any Dinner entrée at reg. price and get 2nd of equal or lesser value for 1/2 price (Dine in or Take Out)
Offers valid at Richboro, PA location only
Excludes alcohol
Limit one coupon per visit
Expires Nov 30, 2017
Not to be combined with other offers.
Please present paper coupon.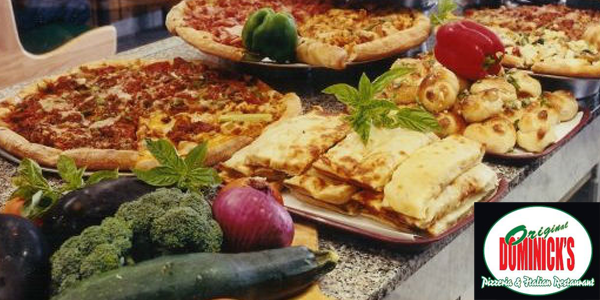 Original Dominick's Pizza – Richboro
$3 off any Large Pizza (excludes Fridays) Take Out Only or
$3 off any check of $15 or more (Dine In Only) Excludes Fridays or
$5 off any check of $30 or more (Dine in only) Excludes Fridays or
Monday Tuesday and Wednesday only: Buy any Dinner entrée at reg. price and get 2nd of equal or lesser value for 1/2 price (Dine in or Take Out)
At the Original Dominick's Pizza in Richboro they hand toss their delicious pizzas and top them with the best whole milk mozzarella & homemade pizza sauce. Their pizza dough is made from scratch and allowed to proof overnight to develop a flavorful crust.
They have a wide variety of pizza-by-the-slice, specialty pizzas, delicious Italian dinners, hot and cold sandwiches, fresh salads and made-to-order buffalo wings.
Eat in their beautiful dining room inspired by the Piazza D'Uomo in Carini, Sicily.
Beer on tap, wine, mixed drinks & cocktails
Cold six-pack beer to go! Craft Beers Available!
Real Italian Wood Fired Brick Oven Pizza! (After 4pm)
Eat in or take-out. Daily delivery available.
Click here to view the Original Dominick's Pizza full menu
$3 off any Large Pizza (excludes Fridays) Take Out Only or
$3 off any check of $15 or more (Dine In Only) Excludes Fridays or
$5 off any check of $30 or more (Dine in only) Excludes Fridays or
Monday Tuesday and Wednesday only: Buy any Dinner entrée at reg. price and get 2nd of equal or lesser value for 1/2 price (Dine in or Take Out)
Viewed 7,053 times
Original Dominick's Pizza – Richboro
1045 2nd Street Pike
Richboro, PA 18954
In the Richboro Plaza (the same plaza as Shop N Bag)