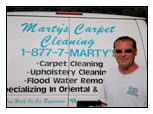 63 North Pennsylvania Ave
Morrisville, Pa 19067
(215) 968-8878
Marty's Carpet Cleaning
$10 off Carpet Cleaning (2 room minimum, maximum 250 square feet per room)
$20 off Carpet Cleaning (5 or more rooms, maximum 250 square feet per room)
10% off Tile & Grout Cleaning
$10 off each item Upholstery Cleaning (no limit on amount of items)
10% off Oriental & Area Rug Cleaning, In Plant cleaning only (free pick up & delivery)

Expires Aug 31, 2015
Not to be combined with other offers.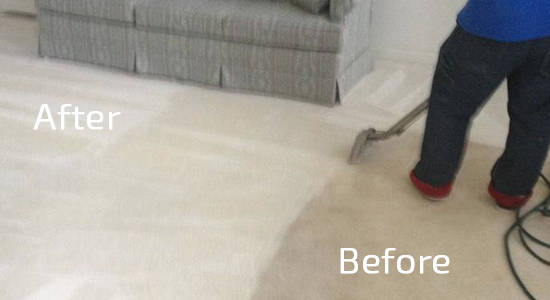 Marty's Carpet Cleaning
Newtown (215) 968-8878
Doylestown (215) 345-7710
Toll Free 1 (877) 762-7897
Marty's Carpet Cleaning has been providing Quality Carpet and Upholstery Cleaning since 1985!
Services:
Carpet Cleaning
Upholstery Cleaning
Oriental & Area Rug Cleaning
Emergency Flood Water Removal
Pet Stain & Odor Removal
Commercial & Residential

Tile & Grout Cleaning (NEW)
About:
Marty started cleaning carpets and upholstery in 1985 under the name of Richboro Carpet & Upholstery Cleaning. His business philosophy was simple: to "be the best".  Forewarned by his father's advice, "A bad reputation will get around faster than a good one", Marty understands the importance of teaching the entire team to "be the best" so that every customer can be assured of a quality job.
Read more here
Our Method:
Marty's Carpet Cleaning primarily uses a hot water or steam extraction method of cleaning. As Marty explains, "there are many myths about carpet cleaning. The so called 'dry cleaners' of carpet will have you believe that 'water' methods over wet your carpets and ruin them. The truth is, all carpet manufacturers have warranties on their product. Most manufacturers require you to have your carpets cleaned every 12 to 16 months using a Hot Water extraction method or you will void your warranty". Click here to see what carpet manufacturers recommend.
There has been an enormous amount of research done on Carpet Cleaning.  Years of experience has shown that people who have their carpets cleaned on a regular basis, keep their carpets much longer than those who wait until the carpet is very dirty to have it cleaned. There is no reason a quality carpet should not last at least fifteen or twenty years with the proper care.
Viewed 5,379 times
Marty's Carpet Cleaning
63 North Pennsylvania Ave
Morrisville, Pa 19067