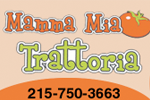 Mamma Mia Trattoria
584 Middletown Blvd
Langhorne, PA 19047

(215) 750-3663
Mamma Mia Trattoria Coupon
Terms & Conditions:
Expires Nov 30, 2020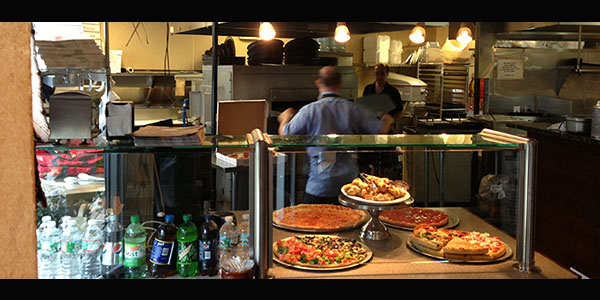 Mamma Mia Trattoria
Outdoor Dining now available. Call for reservation.
GIFT CARDS AVAILABLE! MAMMA MIA NOW OPEN FOR CURBSIDE PICK-UP & DELIVERY WEDNESDAY TO SUNDAY 11AM-9PM
GIFT CARDS AVAILABLE!
Carlucci's Sister Restaurant
Gluten Free Menu Available!
Taking orders for First Communion and Graduation.   Private rooms available.
Early Bird Menu 7 Days/wk.  50 Items to choose from $9.95 (includes soda and mini cannoli)
Delicious Italian Specialties.  Seafood, pizza, pasta, chicken, salad, hoagies, cheesesteaks! Family Style! Having a party?  We have a private party room for your special event!  Or we can cater your office and family parties at the location of your choice.  Delivery Available!
Viewed 72,701 times
Mamma Mia Trattoria
584 Middletown Blvd
Langhorne, PA 19047

(215) 750-3663
Mon - Thurs:
10:00am to 10:00pm
Fri & Sat
10:00am to 11:00pm
Sun
10:00am to 9:30pm