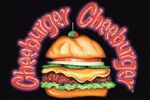 100 North Buckstown Rd.
Langhorne, PA 19047
215-752-1161
Cheeburger Cheeburger
Not valid with lunch specials
Limit one per visit
Must present paper coupon
Not to be combined with other offers
Expires Apr 30, 2018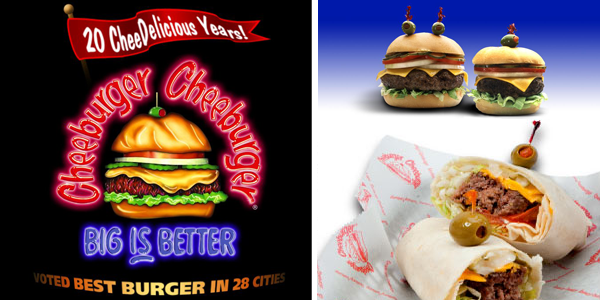 Cheeburger Cheeburger
$2 off $10 or
$5 off $25
Not valid with lunch specials
The 1950s were a much simpler time, when you could take a seat at the soda fountain with your steady date and share a malt and hold hands. Cheeburger Cheeburger wants to transport you back there with their family fun themed restaurant in Langhorne, PA. The decor includes neon lights, neat signs and posters, cool t-shirts, gifts and collectibles. Fifties and sixties music fills the air.
• Voted Best Burger in 28 Cities throughout the U.S.
• 100% All-Natural Angus Beef guaranteed to have no additives, no antibiotics and no added hormones
• Invent your own cheeseburger, chicken sandwich, grilled cheese, salad, shake or malt to your own taste
• 25 free toppings for your sandwiches
• Over ONE MILLION possible Milkshake flavors
• French Fries & Onion Rings are cut and cooked FRESH daily
• Challenge yourself to their "Pounder" burger with 20 ounces of beef – finish the entire burger and have your picture taken for their Wall of Fame!
• 50s Style Dining with fun family theme
Your whole family will give a thumbs up when you grab this deal and enjoy a meal at Cheeburger Cheeburger!
$2 off $10 or
$5 off $25
Not valid with lunch specials
Viewed 6,620 times
Cheeburger Cheeburger
100 North Buckstown Rd.
Langhorne, PA 19047