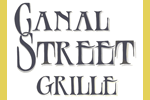 27 E Afton Ave.
Yardley, PA 19067
215-321-1333
Canal Street Grille
10% off any lunch or dinner check – lunch is 7 days a week, dinner excludes Friday and Saturday
Dine in only
Lunch offer is valid 7 days a week
Dinner offer excludes Friday and Saturday
Minimum of 2 people per table
Limit one coupon per table
Not to be combined with daily specials
Expires Mar 31, 2018
Not to be combined with other offers.
Please present paper coupon.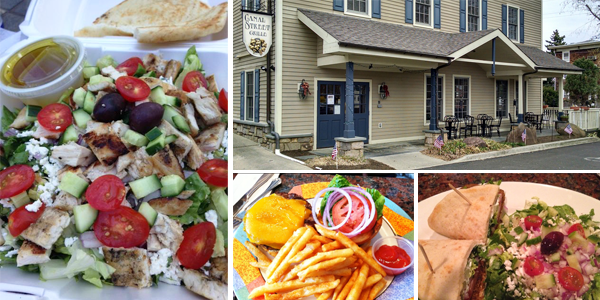 Canal Street Grille
10% off any lunch or dinner check – lunch is 7 days a week, dinner excludes Friday and Saturday
Voted one of 2015's best restaurants by the Bucks County Courier Times, the Canal Street Grille has been an esteemed dining establishment for many years. Located in historic downtown Yardley, this casual, BYOB escape offers the finest in Greek and American comfort food, with tranquil views overlooking the Delaware Canal.
They have fabulous daily specials! Try one of their many homemade specialties – from soups, plentiful salads, pita sandwiches and burgers to fresh seafood, grilled meats and the best wings in town!
Stop by and discover why Canal Street Grille is "Yardley's favorite Greek dining experience"!• Casual restaurant has lots of bright sunny windows for views that overlook the Delaware Canal.
• Beautiful presentation in every dish
• Mediterranean, Greek and American specialties available
• Homemade soups, appetizers, salads, pita sandwiches, burgers and delicious entrees
• Vegetarian and gluten-free options
• Open 11 am–9 pm Tuesday through Saturday, and 11 am–8 pm Sunday and Monday
Click here to view the full Canal Street Grille menu.
10% off any lunch or dinner check – lunch is 7 days a week, dinner excludes Friday and Saturday
Viewed 16,702 times
Canal Street Grille
27 E Afton Ave.
Yardley, PA 19067