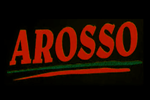 530 Lincoln Hwy
Fairless Hills, PA 19030

215-295-1311
Arosso Italian Restaurant
$5 off any check of $25 or more
$10 off any check of $50 or more
$34.95 for a 4 Course Meal for Two including Appetizer, Salads, 2 Entrees & Dessert – Sunday Special 3pm-8pm FREE BOTTLE OF RED OR WHITE WINE
DINE IN ONLY
Limit one per visit
Must be 21 with valid I.D. for the free bottle of wine offer
Serving breakfast Saturday and Sunday only 8:30 am-2:00 pm
Expires May 31, 2017
Not to be combined with other offers.
Please present paper coupon.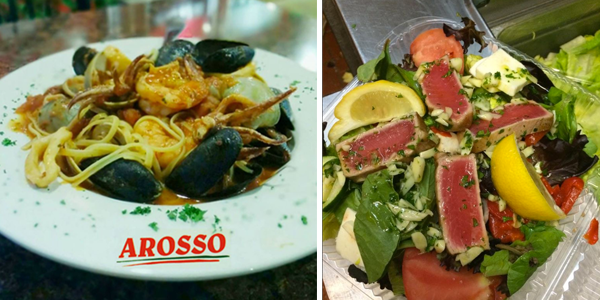 Arosso Italian Restaurant
$5 off any check of $25 or more
$10 off any check of $50 or more
$34.95 for a 4 Course Meal for Two including Appetizer, Salads, 2 Entrees & Dessert – Sunday Special 3pm-8pm FREE BOTTLE OF RED OR WHITE WINE
Arosso Italian Restaurant in Fairless Hills has established a reputation for providing highest quality food and excellent service to its customers in the Fairless Hills area for many years. All this and more at always the lowest possible price. They can promise satisfaction because all dishes at Arosso are freshly prepared every day with premium ingredients.
The entire staff at Arosso appreciate their customers for their loyalty and past patronage. Going forward, they promise to maintain the same high quality operation to serve you in the future.
Check out the Arosso's full menu here.
Arosso's also offers catering on and off premises. Check out their catering menu.
They also have 2 beautiful banquet rooms for your next event! Check out their banquet menu here.
Serving breakfast Saturdays &Sundays 8:30 am-2:00 pm. Click here for their breakfast menu.
Weekly Specials:
Monday – large pies for $8.75 all day, pick up-take out only
Tuesday- ALL you can eat pasta night
Wednesday- $2.00 off appetizers
Thursday- Kids eat FREE
$5 off any check of $25 or more
$10 off any check of $50 or more
$34.95 for a 4 Course Meal for Two including Appetizer, Salads, 2 Entrees & Dessert – Sunday Special 3pm-8pm FREE BOTTLE OF RED OR WHITE WINE
Viewed 4,282 times
Arosso Italian Restaurant
530 Lincoln Hwy
Fairless Hills, PA 19030